"The most expensive hospital is the one that fails."
-2008-2009 World Disaster Reduction Campaign
Onsite Water is the national leader in providing Hospital facilities with Emergency Water Supply (EWS) Systems.
OWM has designed and installed over 75 major EWS systems in the United States, extending from Level 1 Trauma Centers to Community Hospitals.
The Center for Medicare and Medicaid Services recommends that participating hospitals have a plan in place to operate in emergency situations where municipal water is unusable or is not available.
Municipal supplies can and have been be disrupted by natural disasters such as hurricanes and tornadoes and by the failure of the increasingly aging municipal water infrastructure.
OWM can Study, Design, Implement, and Maintain (SDIM) an EWS system for both industrial and potable water. Our systems can meet critical industrial water needs such as cooling tower, chiller,and boiler make-up, fire suppression and the like.
In addition, our systems can supply critical care services such as dialysis, decontamination, radiology, medical air, and eye washing. Our systems can help healthcare facilities meet their commitment to their communities in times of natural disasters and emergency situations.
Our EWS systems can be designed for continuous industrial use to pay for themselves over time and provide healthcare facilities significant on-going water savings.
There is no need to risk closure and evacuation of a healthcare facility – and the enormous associated reputational and financial costs- when your EWS system can pay for itself and provide a high return on investment.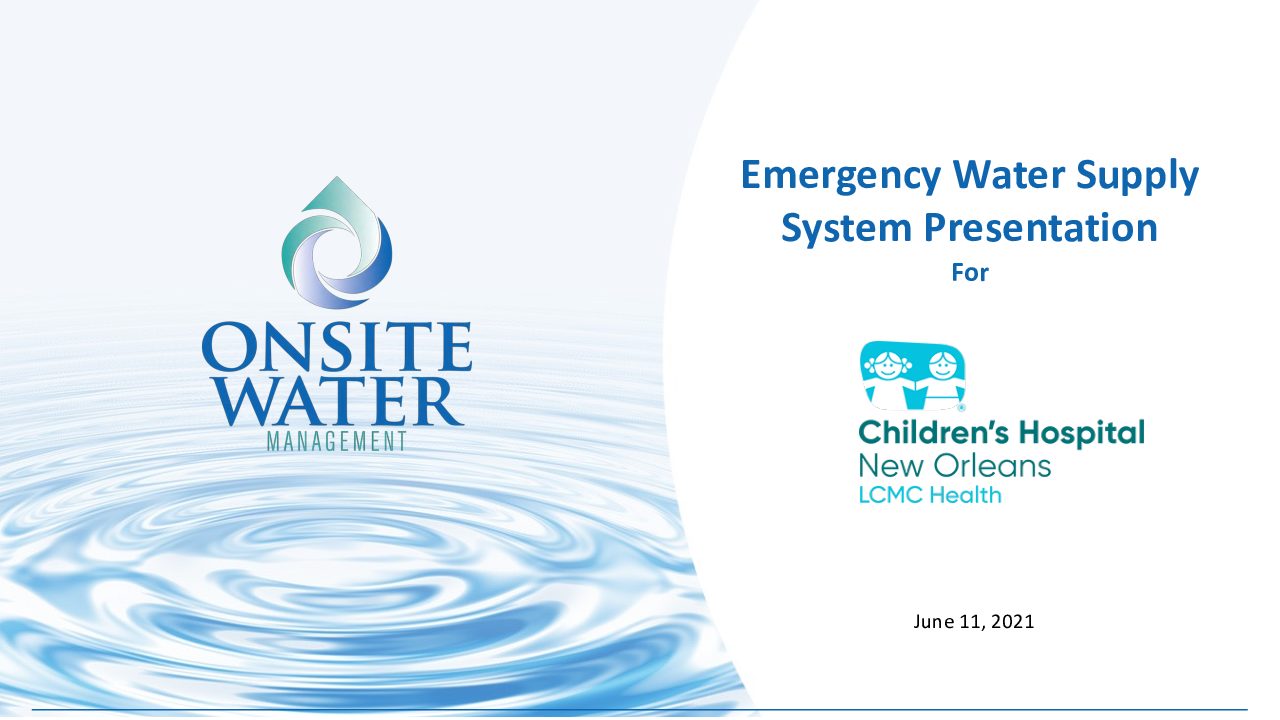 Download project PDF above by clicking on image.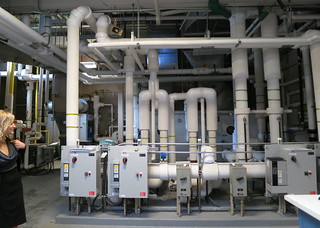 OWM designs and constructs mobile potable water systems for emergency use by municipal water systems in the event of a partial or total outage.
Our mobile systems are easily transportible and capable of producing up to 144,000 GPD.
Source water can include lakes, rivers, ponds, wells and others.
Each system is self-contained and includes onboard power generation, input/output pumps and bladder storage and taps.
Each mobile system is configured and constructed specifically for our client's needs.
Services for increasing Resilience, Reuse, and Return on Investment from using water Right.
OWM can provide solutions to increase the resilience of your water supply, ensuring continuous operations during municipal water supply disruptions and outages.
OWM can provide solutions for water reuse and onsite water continuous supply to provide water cost savings and meet sustainability objectives.
Some sectors we can help are:
Commercial Office Buildings – Onsite water continuous supply for cooling towers and boilers, water cost savings
Manufacturers – Continuous and emergency supply, water reuse, water cost savings
Featured Projects
Learn more about us through our Featured Projects